Fantasy Cricket Apps
Fantasy Cricket Sites –

How to Earn Unlimited Cash by Playing Fantasy Cricket
IPL season for this 2020 is exciting for many cricket lovers, as they get a pool of opportunities to win the real cash and varieties of exciting prizes daily. For this, players have to play different games on their IOS or Android devices with the help of fantasy cricket apps. If you are the one, looking for best fantasy cricket apps to earn unlimited real cash in your hand, you have to dedicate time to read this featured content.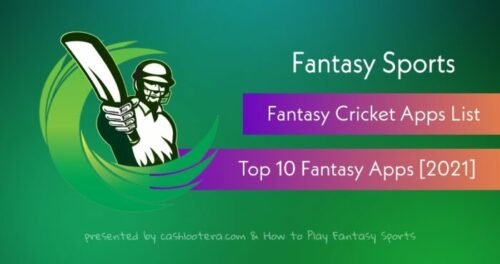 What is Fantasy Cricket Sports?
Fantasy sports belong to the category of online prediction games. Here, gamers put a virtual team consist of real sports players together. The game lets you to earn points according to various real-life statistics converted into different fantasy points. You will expect to secure higher fantasy points by delivering outstanding performance as players in real life.
According to the gaming rules of Fantasy Cricket Apps Sports, you have to play against other sports managers and their teams. Each manager manages a roster by simply trading, adding, dropping and selling of players to secure their winnings. In other words, Fantasy Sports convert the performance of managers into points, which are totalled and complied according to different rosters chosen by the manager of each fantasy team.
The point systems are enough to calculate manually with the help of a league commissioner. Here, the commissioner is responsible for managing and coordinating the entire league. On the other side, PCs compile and calculate points to track actual results obtained from professional sports. In the case of fantasy sports, team owners trade, draft and cut players, because of which the activities are analogous to various real sports.
How Does Fantasy Cricket Works?
Working format of fantasy sports depend solely on a specific type of sport. However, you have to follow a general guideline, as we have highlighted here.
Registration
You have to register at your favorite fantasy sport and select a particular team name. In some games, you have to pay an entrance fee.
Team Selection
You have to select your team to proceed further. If you are playing any draft type of game, you have to complete this step during the draft process. However, in the case of a non-draft game, you have to manage your assigned budget for selecting the players of your choice in the team. Most games have a specific limit on your expenses and on the numbers of players you may have from a specific pro team.
First Gaming Day
After you select your team, you have to wait for the first gaming day. When it arrives, you will get points according to the real-life activities of various players in the fantasy cricket team. A few of the actions may lead to negative points. Most of the sites let you tracking of your team's scores on real-time basis.
Winning Prizes
Once the season ends, the top-score players win varieties of prizes. Even one can get additional prizes on each week or month.
List of Best Fantasy Cricket Apps 2021
| Fantasy Cricket Apps | Signup or Referral Offer |
| --- | --- |
| Dream11 | Rs.100 Joining Bonus & Rs.100 Refer |
| MyTeam11 | Rs.100 Free Bonus & Rs.100 Refer |
| My11Circle | Free ₹1500 Bonus & Rs.500 Refer |
| Ballebaazi | Rs.100 Signup & Rs.50 Refer Earn |
| FanFight | Rs.50 Signup Bonus & Rs.100 Invite |
| 11Wickets | Rs.50 Signup & Rs.50 Refer Earn |
| Nostragamus | Rs.100 on Joining & Rs.100 Refer |
| Halaplay | ₹50 Signup Bonus & ₹50 Referral |
| Dotball | Rs.51 Joining Bonus & Rs.26 Refer |
| BatBall11 | ₹50 Signing & ₹50 on Referring friends |
Top 10 Fantasy Cricket Apps in India
1. Dream11
Dream 11 is one of the famous apps among the fantasy cricket apps available for IPL fans across the country. Whether you are an IOS or Android user, you may easily get the benefits of Dream 11 by downloading its APK on your phone device.
Official Sites – https://www.dream11.com/
As a fantasy cricket app, it has everything expected by a cricket enthusiast. These include an outstanding user interface, lucrative prize pool, large numbers of fantasy players.
An interesting aspect of the app is that it involves 25lakh as the winning amount. Moreover, 'Dream 11' lets you participate in varieties of contests and sports with private contests to involve in with daily offers, friends, and promo codes.
Cash Bonus
Players have to add exactly Rs. 777, Rs. 5,555 and Rs. 11,111 to obtain Rs. 333, Rs. 2,222 and Rs. 4,444 as cash bonus amount.
Referral Bonus
Every time you get an opportunity to earn Rs 100 by referring Dream 11 app to your friend.
Bonuses via Promo Codes
You have to use the coupon code KWIK50 in Dream 11 to avail of 50percent cash back while you add cash for the first time with the help of MobiKwik.
When you perform a PayPal transaction for the first time only for adding cash, you will get 50% Cashback, which would be a maximum of Rs 350 from PayPal.
Dream11 Referral Code Get Rs.100 Joining Bonus and Rs.100 by Referring Friends
2. MyTeam11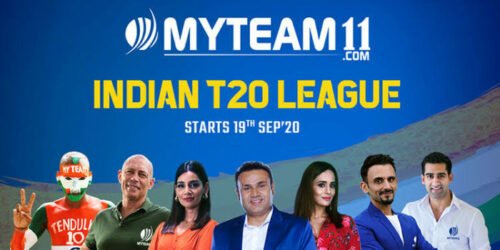 Download the Myteam11 API in your IOS or Android device to enjoy the exclusive features of Myteam11 cricket app within a short span. The fantasy cricket apps has approximately 15 millions of users and is available in nine different languages. With Regular Play and Safe Play modes, you will expect everything easy as a user. Moreover, Myteam11 provides varieties of bonuses and offers to retain players in the game and lets winning cash daily.
Official Sites – https://www.myteam11.com
Sign-up and Referral Bonuses
Players will earn Rs100 as a cash bonus i.e. sign-up bonus on each of your new referrals.
Secondly, if your friend gets Rs 100, you get the chance to earn Rs 1000 on each of your successful referrals.
Along with this, you will get paid whenever any of your friends add money on the app to a maximum of Rs. 1,000.
Alternatively, if your friend adds Rs 50, you will get 5% of the respective amount in the form of a referral bonus.
3. My11Circle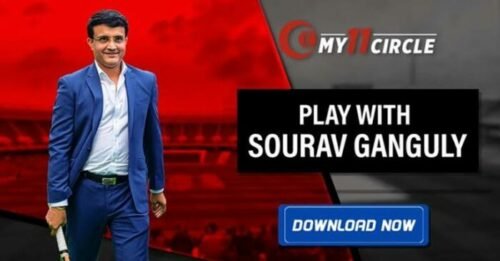 The present BCCI President Sourav Ganguly is the brand ambassador of the My11Circle app, because of which it has become a fast-growing fantasy app within only one year. Until now, the app has 1crore winners and massive winning pools to entice IPL and other cricket lovers. Besides, My11Circle regularly organised free contests to let you win plenty of cash daily and varieties of classic fantasy games combined with leadership contests to enhance the excitement.
Download Website – https://www.my11circle.com/
Signup Bonus
If you are a new user, you may earn suitable cash bonuses by making your first transaction.
Referral Bonus
Earn an amount of Rs 500 every time by referring your friend to the My11 Circle app.
Other than this, you will get various other promotional offers.
4. Ballebaazi
Mr. Yuvraj Singh is the brand ambassador of the Ballebaazi fantasy cricket apps, who is one of the leading match-winners of India and two times winner of the World Cup. Batting Fantasy and Bowling Fantasy are the two best features of this fantasy app. Besides, Ballebaazi includes varieties of other modes to become a favorite among IPL players.
Sign up Bonus
You will earn a sign-up bonus of Rs 100 at the time of joining the Ballebaazi app.
Referral Bonus
The app gives you Rs 50 whenever you refer a person to join the app.
Cash Bonuses
If you make deposits exceeding Rs 500, you will expect to get a 100% cash bonus provided you are a new user.
5. FanFight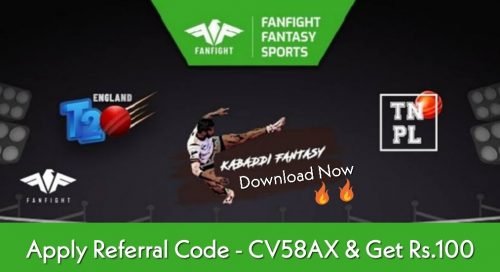 Fanfight is the latest cricket fantasy app, which lets you apply your skills, knowledge, and understanding on a test to participate in fantasy cricket and win cash daily via the app.
Sign Up and Referral Bonus
You will get Rs 30 as a sign-up bonus while if you use a referral code to sign-up, you will get Rs 100.
Cash Deposit
You will get 40% of extra cash to a maximum of Rs 200 if you deposit a minimum of Rs 100. Besides, you will get extra cash to a maximum of Rs 2,000 for depositing a minimum amount of Rs 5,000.
FanFight Referral Code Get Rs.100 Joining Bonus and Earn Upto ₹5000
6. 11Wickets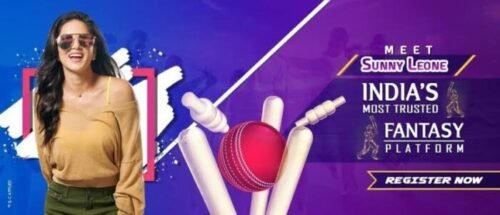 11 Wickets is an exciting and latest fantasy cricket app available in India. However, it also features varieties of other sports, like kabaddi and football. As a fantasy app, it gives you the chance to play cricket online and win plenty of amounts of cash daily.
Sign Up Bonus and Referral Bonus
11 Wickets offer you Rs 50 as a sign-up bonus and a referral bonus amount of Rs 50 whenever a player makes a successful referral each time.
Cash Bonus and Cashback
You have to use the code of FIRST50 to avail of a 50% cash bonus to a maximum of Rs 1000 in your app's wallet. On the other side, if you make a first deposit via Mobikwik, you will get a 50% of cashback.
7. Nostragamus
Nostragamus fantasy app is a detailed one, which includes varieties of modes and other attractions. Along with cricket, you will take part in different other sports, like tennis, table tennis, boxing, and badminton, which are hardly available anywhere else. However, if we talk about Nostragamus as a cricket app, it has everything for you if you are a die-hard fan of IPL and other matches.
Referral Bonus
You will get Rs 100 for each of your successful referrals. Moreover, whenever your friend deposits an amount, you will get an additional bonus.
Cashback Offers and Promo Codes
You will get 30percent of cashback by using the promo code of KWIK30 on Mobikwik. Even the website gives Rs. 75 as cashback while you make a minimum deposit equal to Rs 100 with the help of Paytm. If this is not enough, new users may get a 100% of the bonus leagues.
8. Halaplay
Halaplay app was the first one to use data analytics and machine learning to assist its users in playing fantasy cricket and to become the cash winners.
Official Website – https://mindia.halaplay.com/app
Bonus Offer
Halaplay users may get a sign-up bonus of Rs 50 at the time of joining while a referral bonus equal to Rs 50. Besides, you will get 100% of cash bonus on your first deposit.
9. Dotball
Dotball fantasy cricket app features a unique Fan Power and thus, it is different from any other available fantasy cricket app. The speciality of Fan Power is that it lets you switch your vice-captain or captain after you complete the first half of a match. Moreover, the app lets you select the 12th man so that you may give an extra man to your team for winning the contest.
Joining Bonus & Referral Offer
You may get Rs 51 as the sign-up bonus and a bonus amount of Rs 26 each time whenever your referred friend participates in a contest that worth Rs 49. Besides, a new user of Dotball will get 100% cash bonuses while making their first deposits.
10. BatBall11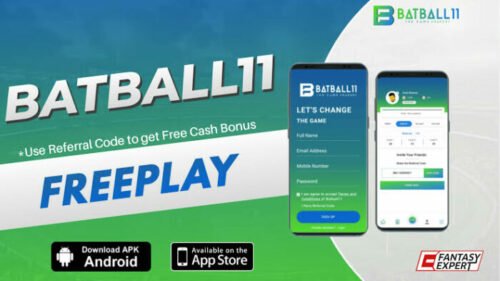 Lastly, BatBall 11 cricket fantasy app gives you a pool of opportunities to participate in cricket matches online to win cash. The app organised Glorious Leagues contests and defines the prize pool according to the number of users involved in the league. Indeed, with a large number of participants, winnings will be high. Along with this, one can choose three different power players i.e. captain, a man of the match, and vice-captain.
Signup, Cash & Referral Bonus
New users will receive a sign-up bonus of Rs 50. Furthermore, if you make a referral successfully and the respective candidate deposits at least Rs 20, you and your referral both receive Rs 50. Other than this, you get 50% of cash bonus on your deposits.
More Fantasy Cricket Apps
How to Play Fantasy Cricket Games & Earn Real Cash
Now, let us have a look on various ways, by following which one can earn money by participating in fantasy cricket apps sports.
1. Fees to Participate
You may take part in various contests organized under the NFL tournament in the fantasy sports industry. These contests let you to win many big payouts by charging a small amount of participation fee. On the other side, game organizers take a share in the cash prize related contests to earn their revenues.
2. Engaging the Gamers or Participants
Most of the popular types of fantasy cricket apps sports, especially the football leagues have participants, who may continue with NFL players during the first draft for the complete season. In this situation, big players of the industry give special offers and let users to involve in different contests weekly. This will enhance overall collection of the fee from football leagues and entwine various participants not only for a single contest but also for the complete season.
3. Additional Sources of Revenue
Advertisements, co-produced videos, sold tournament sponsorships are even trending modes to earn money with the help of best fantasy cricket apps sports. Most of the sports channels earn huge amounts with the help of advertisements. Online advertisement has found its wide applications to divert the online traffic to increase the overall economic value present in a contest.