Free Fire Characters
Free Fire has tons of interesting features, which make it unique from several other games belonging to the Battle Royale category. Especially the game has interesting characters with a few of the unique gaming abilities. It provides both non-ranked and ranked Battle Royale modes, where gaming characters will help players and give minute benefits on enemies.
Free Fire has 34 different characters excluding the default character of Eve or Nulla and Adam or Primis. Each of them has special features and abilities to assist players while they perform on the virtual platform. Here we will discuss the special characters present in the Free Fire game.
Hayato
Hayato is a legendary samurai character present in Free Fire game. The free fire character has a type of passive ability referred as Bushido. After a player equips Hayato character, his or her armor penetration will increase by about 7.5percent with each 10percent decrease in the maximum HP.
Once players succeed to reach to level 6, the penetration of armor will increase by 10percent and with each 10% reduction in the maximum HP. The ability is helpful for both aggressive and passive players while pushing their ranks.
DJ Alok
DJ Alok gaming Free Fire Character can create an aura of 5m and it increases the speed of ally movement by about 10% while restores 5HP per second for about 5 seconds. DJ Alok character comes with Drop the Beat active ability, which suits perfectly for aggressive players operating in ranked modes and may move ahead to further levels by using character levelling up cards. The max level gives you an enhancement in the speed of ally movement by 15%. It also restores HP by about 5HP per second for about 10 seconds.
Kelly the Swift
Game developers have recently reintroduced Kelly free fire character with its upgraded and powerful version I.e. Kelly the Swift. As an upgraded version, Kelly the Swift comes with passive ability referred as Deadly Velocity, which activates once a player does sprinting for seven seconds. When the character is in use, the first single shot on target will inflict 110percent of damage and it will last for about five seconds. She is the best option for players want to get ranks in squad gameplays.
K or Captain Booyaah
K free fire character is an expert in jiu-jitsu and a professor. He has the active ability referred as Master of All, which allows him to enhance the highest possible EP by 50. While operating K character in jiu-jitsu mode, allies present in the radius of 6m get an increase of 500 percent in the conversion rate of EP.
Meanwhile if we talk of the psychology mode, the character may recover 2 EP after each 3seconds with a maximum of 100 EP. Moreover, the character has CD as its mode switch, which takes approximately 20 seconds. K is the single Free Fire character, which has two different skillsets in only one ability. Even it is a potent as well as viable character to use at the time of Squad rank matches.
Jota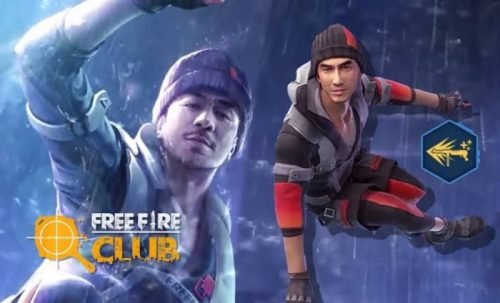 Jota Free Fire character has Sustained Raids as its passive ability at the prime level. This ability can restore 25HP instantly with each Shotgun kill or SMG at only five seconds of cool-down. When Jota reaches to its highest potential at level 6, he helps in regaining 40HP with each of the eliminations. Jota comes with a viable ability to assist passive and aggressive players in ranked matches to allow instant recovery of its HP players with each of the kills.
Chrono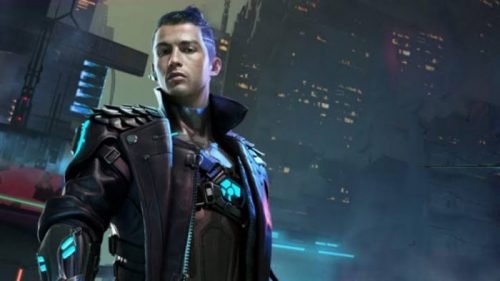 The renowned free fire character who belongs from a different universe, compelling, and all-pervasive. Players enjoy their presence over anything. Though he is from a different universe, he had a normal childhood like anyone else, and the technological advancements in his life made him so unique.
Dasha
This particular free fire character happens to be the gem of all; the character's attitude and appearance are mind-blowing that it just cannot be ignored. The character by nature is a prankster and can win hearts. Dasha's life was miserable; at a very young age, she lost her parents, her best buddy left her alone, and she faced a lot of abusive reactions from her foster family. Even the country in which she lived had to go through a phase of the war. Every single occurrence made her so vulnerable that she tried using funny gestures in her defence.
Jai
This male free fire character has the charm to work like a military man, his father happened to be an army officer, so the instinct to do something for justice was there in him. As his father already told him about joining the army, he was made to believe that this should be the ideal path of his career.
Luqueta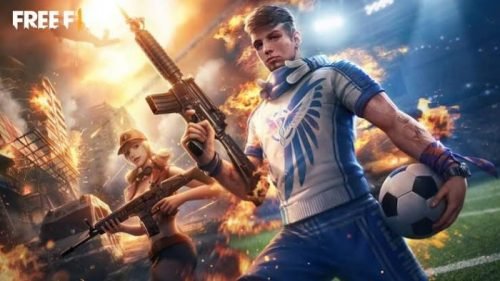 This Free Fire character had a similar problem to many of us. He is a foreign exchange student; he had to move abroad for his father's job; his dad always wanted him to pursue an MBA. But since his early childhood, he was an outstanding soccer player; when he came to his high school, he even started discovering the best; he neither liked his father's career nor its prospects. That's how the character became stronger than others.
Moco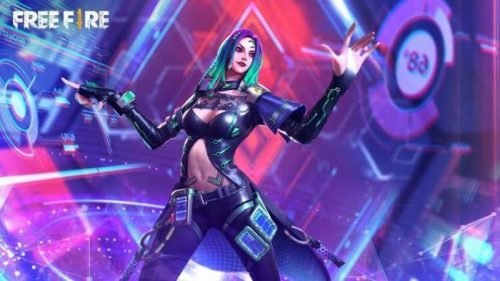 She happens to be the queen of the cyber world. She can hack any computer, any device, and extract all the pieces of information in no time. After getting all the information, she disappears like a ghost. She is also known as the "chat noir" for the special skill and intelligence she holds for hacking.
How to Change Character's Name in Free Fire
When you earn 390 points then you will get option named IGN (character). After that follow these steps.
Go to the left corner of the display and click on the profile banner.
Now as soon as the profile is opened, then you will need to click on change character name.
Now you will see a box in which you have to enter your new character name.
At last Tap on 390 Diamonds option to change your name.
Recommend for You:
That's all Best Free Fire Character which I loved most to Play Garena Free Fire.
The generic feature of all the characters that perform in the game is basically how well they save other battlefield participants. Apart from the characters like Adam and Eve, all other characters get ready whenever a moment of crisis is on the battlefield.
They go over and save them in the name of first aid. It also truest the way it works for DJ Alok that that is also not very inconvenient. Players stay tuned to the game only because of the exciting name of the characters and their appearance, which is so overpowering that nobody can get away with it.
FAQs: Queries on Best Free Fire Character to Play 2023
Which free fire character is best in 2023?
All free fire characters made by garena are powerful and amazing. You will enjoy playing with all the characters, it's hard to choose which player you should play with. Chrono, Jai and DJ Alok have the best character (According to User's rating). These characters also have the highest demand in the market.
How to get garena free fire characters for free?
Almost all characters in Free Fire have to be bought. Some are available in gold coins and some in diamonds. If you want to get characters for free, you can participate in in-game contests or complete tasks by participating in upcoming events. As rewards you will get diamonds, coins and free items.
Can we hack All Characters of garena free fire max?
No, you cannot claim any character by hacking. Even you can not hack garena free fire game for auto aim, diamonds & speed hack, free fire developers can ban your account. According to a report, Garena had banned more than 1 million accounts last month.
Is there any redeem code for free fire character?
Yes, some redeem codes were released for the characters, but unfortunately they are now expired. For new redeem codes, you should visit our page "Free Fire Redeem Code". Here all the latest codes are updated. This redeem codes will help to claim free items, companion, gun skins, vehicle skins and outfits.